I was going to talk about Wire strippers and Crimpers this week but I have decided to skip it and talk about Multi-Meters. Everyone that dabbles with electronics has one. If you don't have one then get one. If you already have one get a second one.
Now if you are just starting out and can't afford a high-end meter like a Fluke you can get by with a cheap one. Now how cheap are we talking here? Not too cheap, more then fifteen bucks. I myself don't have a luxury to own a Fluke but I have gotten by with a Etek 10709 meter. When I bought it the price was around twenty-five bucks but now you can get one from Walmart for a little less. For a cheap meter is pretty nice.
CAT II approved at 600 volts
LCD like display with back-light
Hold function
AC/DC non contact voltage
LED flashlight
kickstand
Fast continuity read
The only down sides are.
No auto range
Banana plug inputs are kinda cheap
Diode tester doesn't work
I wouldn't bother with Analog meters. They are a pain to use and they are never accurate. I only use them to test batteries.
It is always handy to have two or even at times four meters. Reason for this is when you're building a circuit you can get multiple readings on Current, Amps and Voltage without the hassle of switching back and forth and moving the probes about to get all of your readings. I only have one meter myself but wish many times I had a second one.
Another addition to a meter is the probes. They use a typical banana plug connection to the meter and there are many types out there.
Typical test probes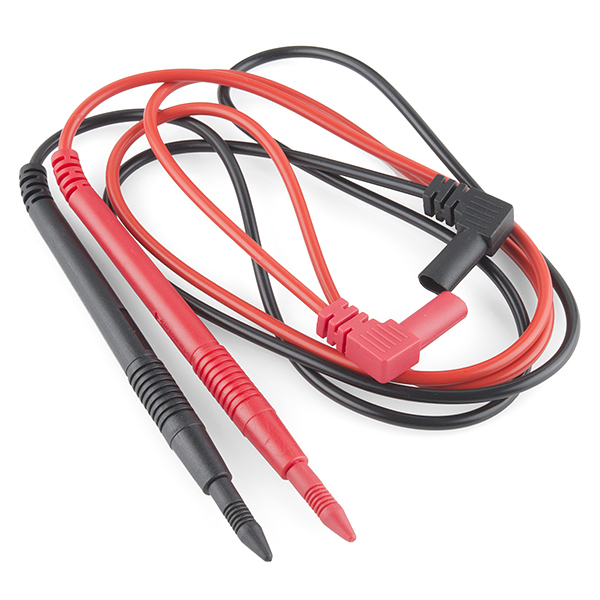 Alligator clips


IC hook clips: I use these a lot


Tweezers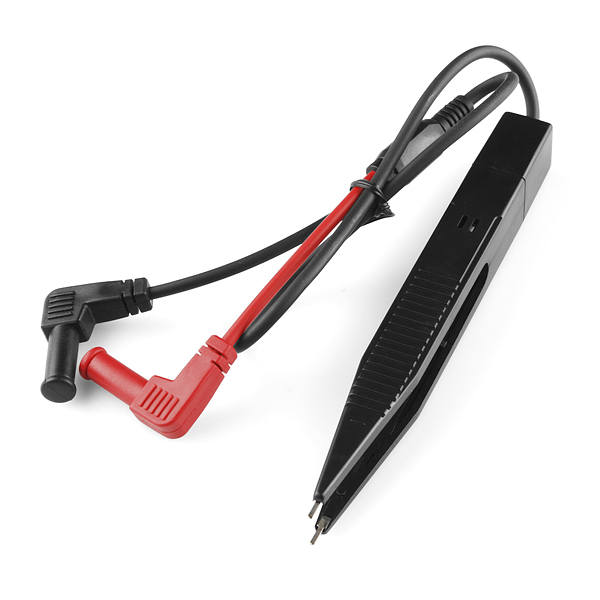 You can also make your own probes but try to get shielded plugs for safety reasons, last thing you want to happen is getting zapped by 120volts AC when troubleshooting a wall outlet. All it takes is the meter to fall over while the live side unplugs from the meter from the sudden force followed by the probe's banana plug swinging into your upper thigh. With a shielded probe you'll have a 50/50 chance.